Sorry, Not for Sale is the true story of a woman living in a society governed by men. She had to fight vigorously to keep her husband's business open after he died suddenly.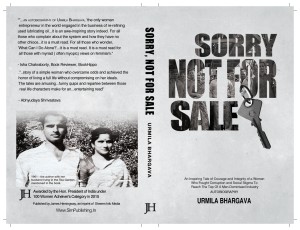 Author Urmila Bhargava was born in India to an affluent family of lawyers. As a young married woman, she lived the good life. After her husband's untimely death in 1976, she had to become an instant entrepreneur in the field of recycling used oil, something of which she had no knowledge.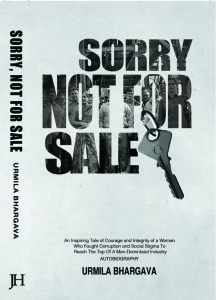 Bhargava provides an intimate look at life in India over the past 50 years, sharing the battles she fought and won against corrupt Indian business practices.
The book is available paperback format from Amazon.in
Year published : 2017
Publisher: James Hemingway, an imprint of Shreem info Media
ISBN: 9788193333402
Click on this link to buy it on Amazon